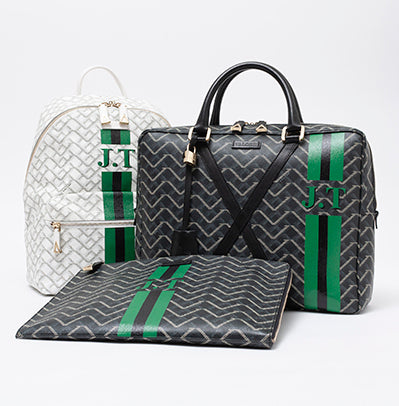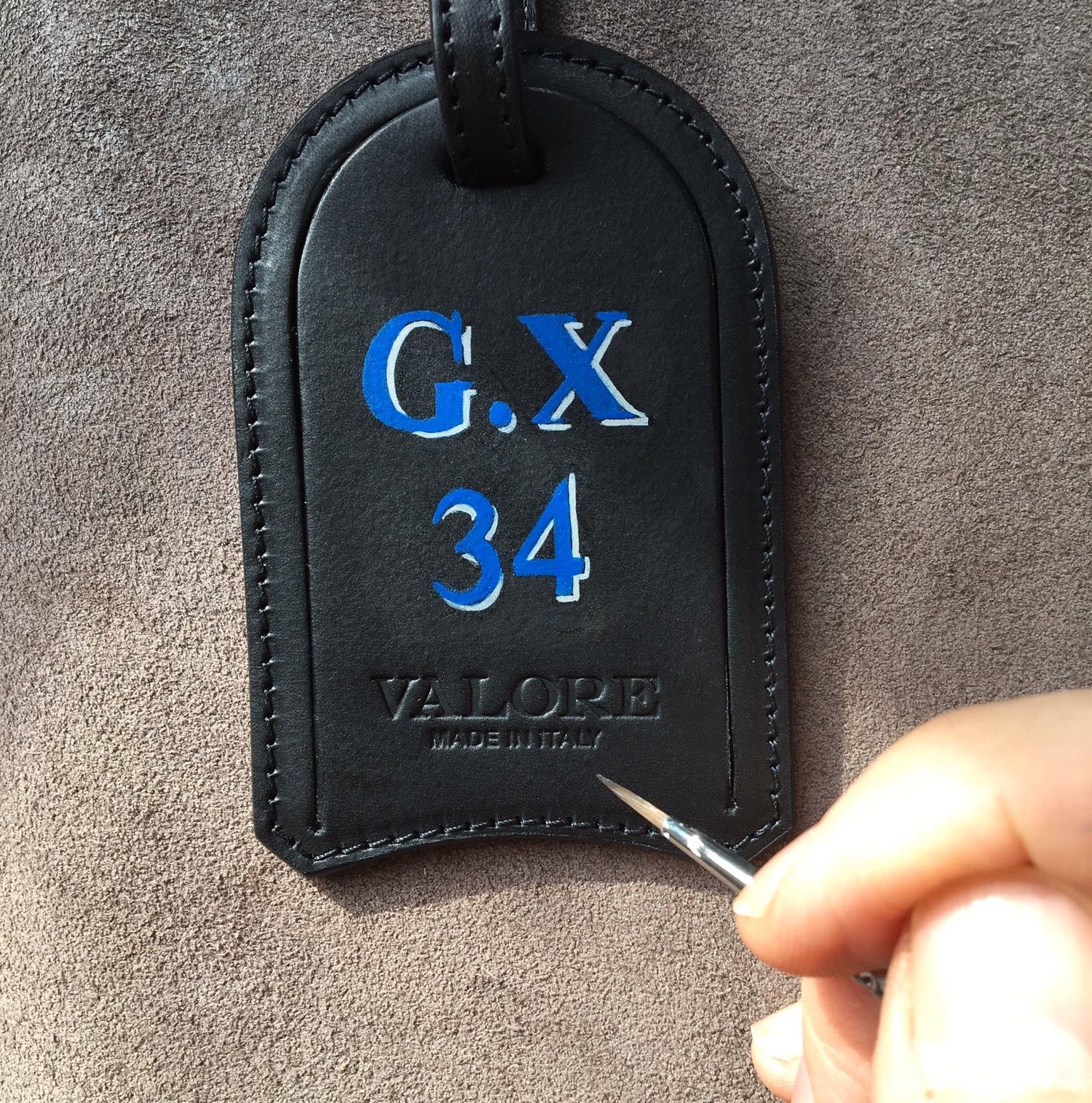 Personalisation
The Valore personalisation service offers signature hand painted works of art to any Valore bag.
Our in house artists are trained and award-winning leather artists, The process is intricate and takes time to apply the many layers, sometimes upto 20 plus layers of paint to maintain colour depth and produce art that Is made to last. We offer Initial and stripe painting. For more individual designs please contact us to realise your Valore personalisation.
Personalisations are created over 3-4 weeks you may choose from the Valore colour palette, Design your colour combination on selected Valore bags.
Personalisation is available to order in select stores worldwide
BESPOKE
Our Bespoke service allows for a truly curated approach to personalised leather goods. Artisan craft and years of legacy combined to create hand painted works of art that reflect the codes of Valore, and the needs of the client. Each piece is unique and every detail is considered.
The Stratto Tote
The Blazon is a pattern enriched with meaning and legacy
An embodiment of the frequency of success and power